How to Hide Profile On OurTime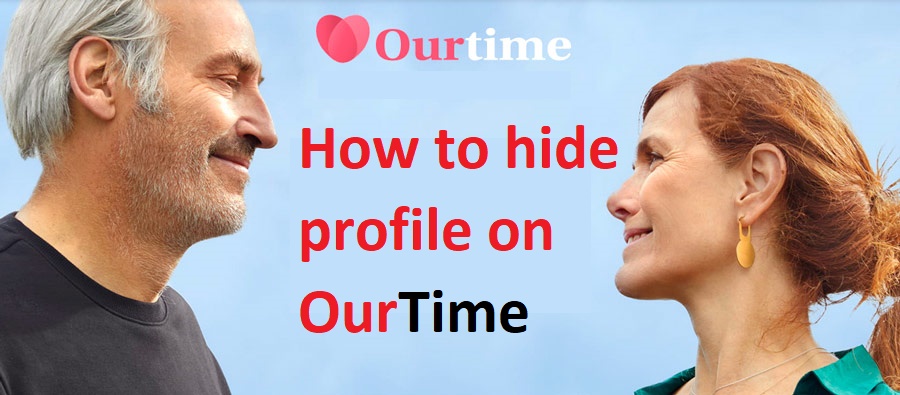 OurTime is a type of online dating app for old age people. The time of retirement for old age people can also avail dating application. The senior dating app where you can meet someone special and cherish those young moments. Is it a legit app? How you can hide your profile? All the queries related to the online dating app Ourtime is given here have a look below.
Mature dating app
Looking for someone special at an older age? Want to mingle and share your day? Ourtime mature dating app is here for you. You can meet various members of your locality. It is a famous app in the UK. Enjoy your life with someone special. Share all the interests, activities with the person whom you can trust on.
A relaxed, fun community app that will cherish your mood. Never be late to get indulged in these dedicated activities. Start chatting online with the safe and secure features of the dating app. Share your interest, location likes, and dislike. Match your character and proceed further in life.
Benefits of Ourtime membership
Ourtime is a senior dating app. You can avail of this app free of cost. To avail more packages you can move to the paid membership community. Various types of subscription features are available. Some of the benefits of paid membership are as follows.
Instant message
To know someone better in online platform email, chat, messages, dating apps is in huge demand. The instant message facility is available to those members who get access to the paid membership. Ourtime mobile version is also available. A secure messaging app that will make your day wonderful.
Favorites
In the dating apps, you will find one feature called favorite. This feature tells us about who is interested in you. The person who has shown knee interest and added you as a favorite. Paid membership can easily access this option. You will get to know more precisely who has liked or added you to their favorite list.
Search
With the help of searching, an option ourtime is allowing fixing a perfect match. You need to browse the matches using the membership. Several filter option is available through which you can browse and search the perfect match for you.
Message highlight
To highlight your message or profile the best plan is required. With a paid membership, you can get this facility. The message and profile will get highlighted with bright yellow color. The members of ourtime app can avail your profile and you will get a more clear partner.
Hiding profile
You can hide your profile on the ourtime app. A paid membership is such a feature where you can get various benefits. You can hide the profile, block an individual.
Other benefits
One other plan available in paid membership is the PromoteMe option. With the help of this option, you will notice your profile at the top search option. Notify me option will help you to specify any type of new service invented. You will get the notification within seven days. ConnectMe Is such a feature where you can reveal your phone number. Ourtime customer service will always help you out.
Steps to hide profile
Want to hide your profile? Busy with some work and need some time for yourself? Hide your profile on OurTime steps are given below.
You need to click on the setting option which is available on the right side of the corner. At the top right side corner, you will get this option.
You have to visit the dropdown menu list and click on my account options.
Under the account option, you will get to view account status click on that.
You can click on more account status changes and from here you will get the option to hide your profile.
These are the simple steps you need to follow if you want to hide the profile. For any technical help, you can contact ourtime support number.
Set your profile
Creating ourtime senior dating service is quite easy. You need to set up your profile using the following details.
You have to provide your first name, date of birth, used email ID, ZIP code, optional photo.
You will get almost 1200 characters to share with. You need to answer 10 questions related to occupation, education, religion. 10 questions will be related to personality, interest. You will get an option to describe an ideal partner for you. 150 characters will be given to you to describe an ideal partner.
Bottom line
Welcome to the free dating service app. Get Ourtime customer service number easily. Be part of this paid membership and get a special benefit. Develop your relationship status in old age time. Spend your time with your partner and cherish all the moments of life. Technology is the main theme to get indulged with it. Without the internet, you cannot grab the features of a trending app.